About the Builder
Mr. Baxter is President and owner of  Charter Homes, Inc. a residential builder and real estate development company with offices in Loveland, CO.  Charter was founded in 1986, and has been building and developing in Northern Colorado since 1997.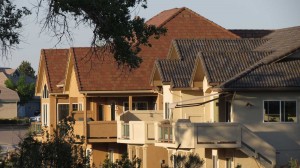 Mr. Baxter was a member and past officer of Young Presidents Organization, a past chair for the Economic Development Council of the Boulder Chamber of Commerce, and a licensed Colorado Real Estate Broker.  He was a member and President of Boulder Country Club in Boulder, CO, and is currently a member of Fort Collins Country Club in Fort Collins, CO and Pauma Valley Country Club in Pauma Valley, CA.
Mr. Baxter attended and graduated from Deerfield Academy, Bowdoin College (AB), and The Amos Tuck School of Business at Dartmouth College (MBA). He is 70 years old.  He is married to Nancy Baxter who is a Broker Associate with C3 Real Estate Solutions in Loveland and Fort Collins, CO.
How We Work ?
Mr. Baxter is currently developing and building residential properties in Loveland, CO.  Over the years, he has also been involved in a wide variety of real estate activities.  These activities include the development and construction of single family residential properties in Boulder and Westminster, Colorado, the development of residential lots for sale to builders and commercial pad sites in Colorado, California, Nevada, and Utah; the development and management of a high end apartment property in Boulder, Colorado; and the management of 750 apartment units and of office properties in Colorado, California, Texas.